Welcome to Kabat's Ace Hardware with 5 locations to serve you.
Kabat's Crismon Ace Hardware in Mesa
Kabat's Fortuna Ace Hardware in Yuma
Kabat's Frontier Ace Hardware in Apache Junction
Kabat's Handy's Ace Hardware in Mesa
Kabat's San Tan Ace Hardware in San Tan
Upon entering our stores we want you to feel like we're more than just a local hardware store. We'd rather think of you as our neighbors! There's always a friendly smile, freshly popped popcorn, helpful people and monthly Red Hot Buys!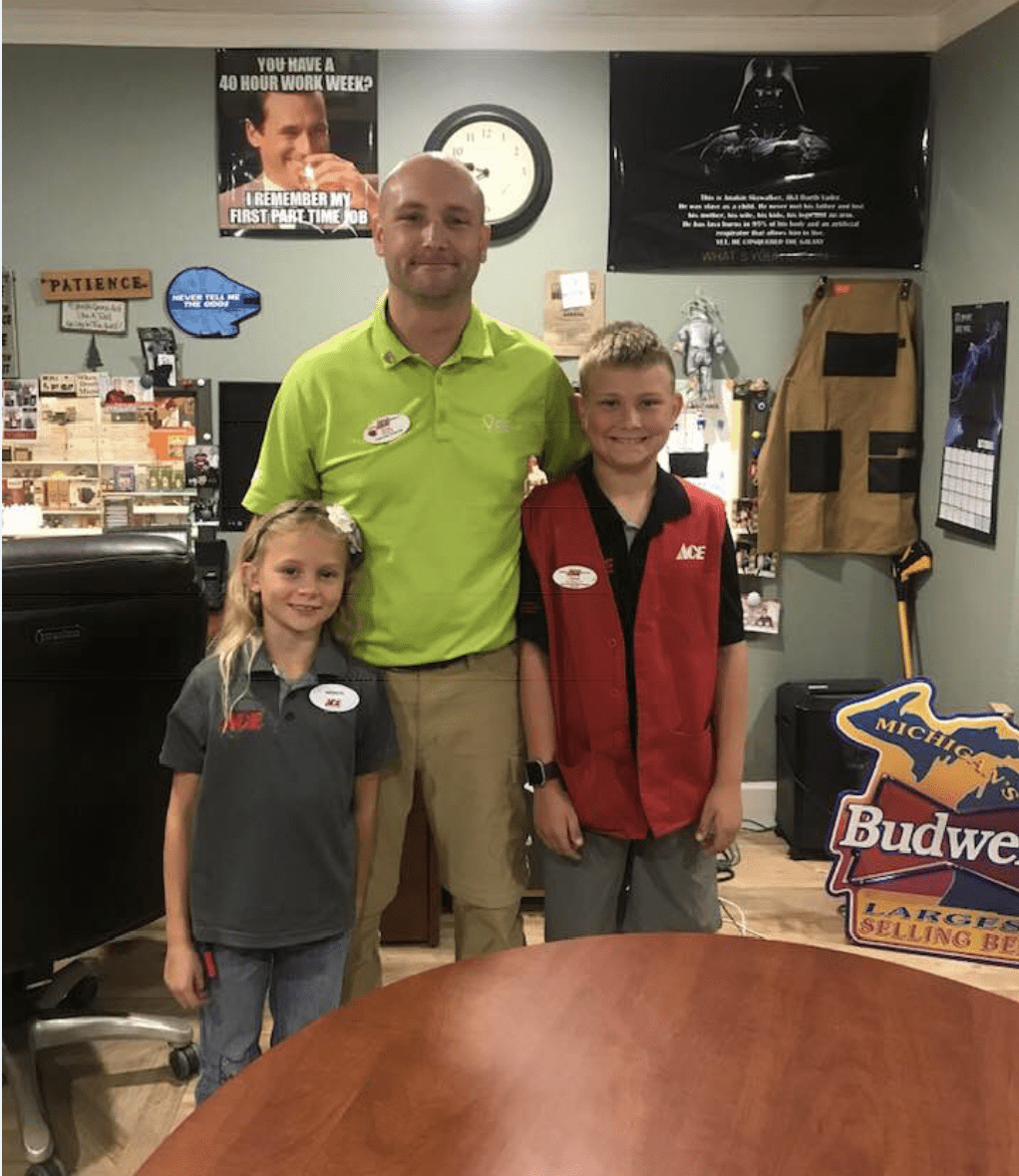 Apache Junction, Mesa, San Tan Valley & Yuma
We are your Sun & Bugscreen Headquarters!
We are your destination for Exterior Sunscreens! Custom built or rescreens we've got it covered! Bug Screen, Pet Screen, Sun Screen, Screen Doors
Don't want to measure? We do free estimates too!
Arches, Lattice, Sun Rooms, we can do it all!
Order Online – Curbside Pickup
For your added convenience, we now offer *Order Online – Deliver To Car* option, in addition to our already in place, *Order Online – Pick up at our stores* and *Order Online – Deliver To Home
Bring in a chip of any color and we will match with our many different available paints.
Bring in any key and we will cut it for you! We even do chip keys!
Need some propane for your fire pit or grill? Check out our New & Propane Exchange Service.
Don't have the tools or the time to assemble your BBQ Grill? We can do it for you for FREE for any grill over $399!
Need your knife sharpened? We have precision knife sharpening tools in-house.
Glass cutting, Ceiling Light Panel Cutting, PlexiGlas Cutting

The Latest & The Greatest
Share your favorite hardware related joke here! #InternationalJokeDay#HardwareJokes#KabatsAce#FrontierAce#FortunaAce#SanTanAce#HandysAce#CrismonAce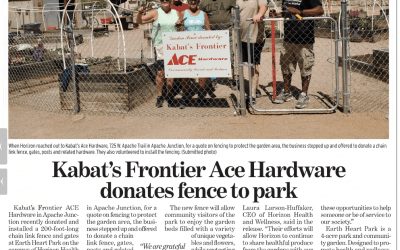 Kabat's Frontier ACE Hardware in Apache Junction recently donated and installed a 200-foot- long chain link fence and gates at Earth Heart Park on the campus of Horizon Health and Wellness, 625 N. Plaza Drive. A group of community volunteers recently spent several...
FROM OUR SISTER STORE IN YUMA! Great job! We are happy and honored to be presenting a check today for $3999.86 to Kari Tartar and Arizona Childrens Association. They were our Round Up For Change receiver for April and May of this year! Thank you to all of our guests...